With NuBridges Y.C. each young person is in for a unique experience North of the Golden Gate!
NuBridges is a heart-centered organization that offers a sense of humanity that anyone would be proud of!
Youth that leave the program will feel stronger, more confident, and more well-rounded after gaining skills and qualities in areas such as Leadership, Cross-Cultural Intelligence, and Emotional Intelligence. Each individual will walk away with a better holistic understanding of themselves and their roles in the communities in which they live.

We provide a range of skill-building programs such as:
Mshauri Mentorship Program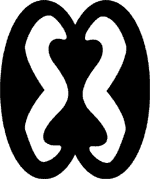 A Sonoma County Youth Collaborative When Young People are in Need of Direction NuBridges Youth Collaborative steps in to offer a guiding light at times of great need. Psychotherapist Amy Morin, LCSW, is an author and the Editor-in-Chief of Verywell Mind. She posted the following grim statistics on her website: In the next 24 hours in the United States: • 1,439 teens will attempt suicide. • 2,795 teenage girls will become pregnant. • 15,006 teens will use drugs for the first time. • 3,506 teens will run away. • 2 teens will be murdered.

We support our youth by encouraging our young people become the best versions of themselves. NuBridges helps good kids get better and allows troubled kids to set a new course in their lives. Click the button to the left to download your free Pdf that gives you the short version of the program offerings at NuBridges Youth Collaborative .

NuBridges Y.C. is a Sonoma County grassroots youth program that works with youth from grades 3rd to Middle school age youth with a primary focus on Transitional age youth 18 to 24. We help to develop a young person's understanding of themselves and how their world works. After all, these young people are our future and it takes a village to raise each and every one of them! Promoting the "Each One Teach One, Each One Reach One mantra.

The NuBridges Tribe (Volunteer Staff)
The NuBridges' Village is made up of a dedicated all-volunteer staff who have been working for over 25 years with Sonoma County's youth in various capacities within the nonprofit sector. These folks are dedicated to developing every individual to become the best versions of themselves that they can possibly be and to strengthen the communities they are a part of.

When your young person joins the program, you will both be provided an orientation in which you will have the opportunity to meet the all of the caring people who make up the Tribe. Our village is strong and we work hard to make it all happen those the Nguzo Saba (7 Principles) listed below!

​

Nguzo Saba of NuBridges Y.C. CommUNITY creed;
We are committed to aiming for collaborative sustainability in both the family, individualism & community.
We promote youth to believe with a open heart and open mind in the power of your higher self.
We are committed to helping you apply purpose of working together in Unity and, to continue the development of the community we all serve.
We commit to empower and help youth define themselves, find a voice for themselves, to speak up for themselves through, in their truth and in their independence.
We believe in empowering youth to Become the "keepers" of their fellow peers, communities and its cohorts.
We help them discover who they are, contribute those energies creatively, enhancing their community leaving the legacy for the next generation.
Encouraging them to create and development community restoration and greatness in the prospective places they all live and work.
​​

​